2022 PhD and Masters recipients
Alex Pekov, PhD, James Olgesby, MA; Yulia Kim, MPhil; Venya Gushchin, MPhil; Madeline Tingle, MPhil; Milica Ilicic, PhD
2022 Dobro Slovo recipients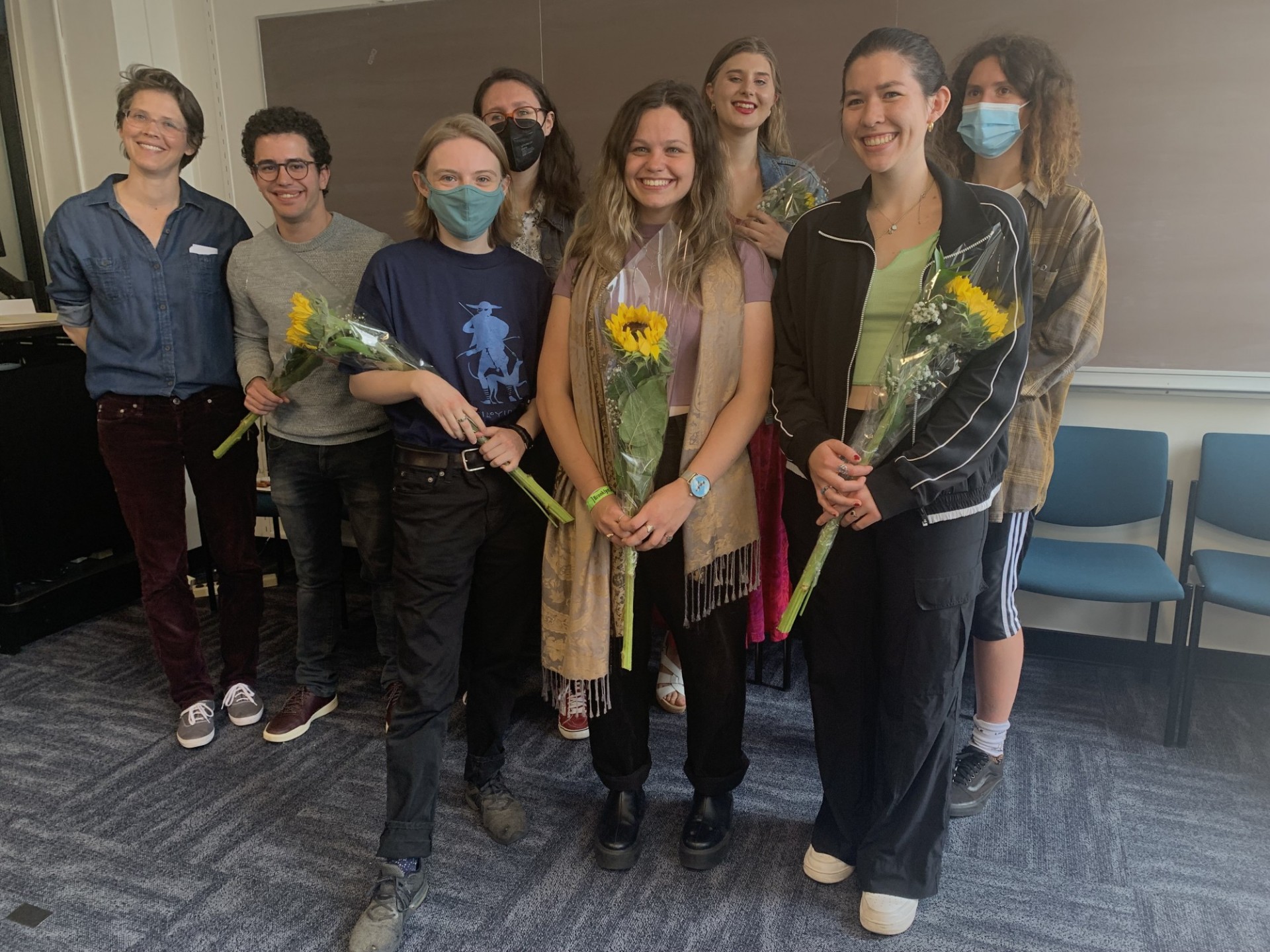 Columbia - Princeton Slavic Conference 2018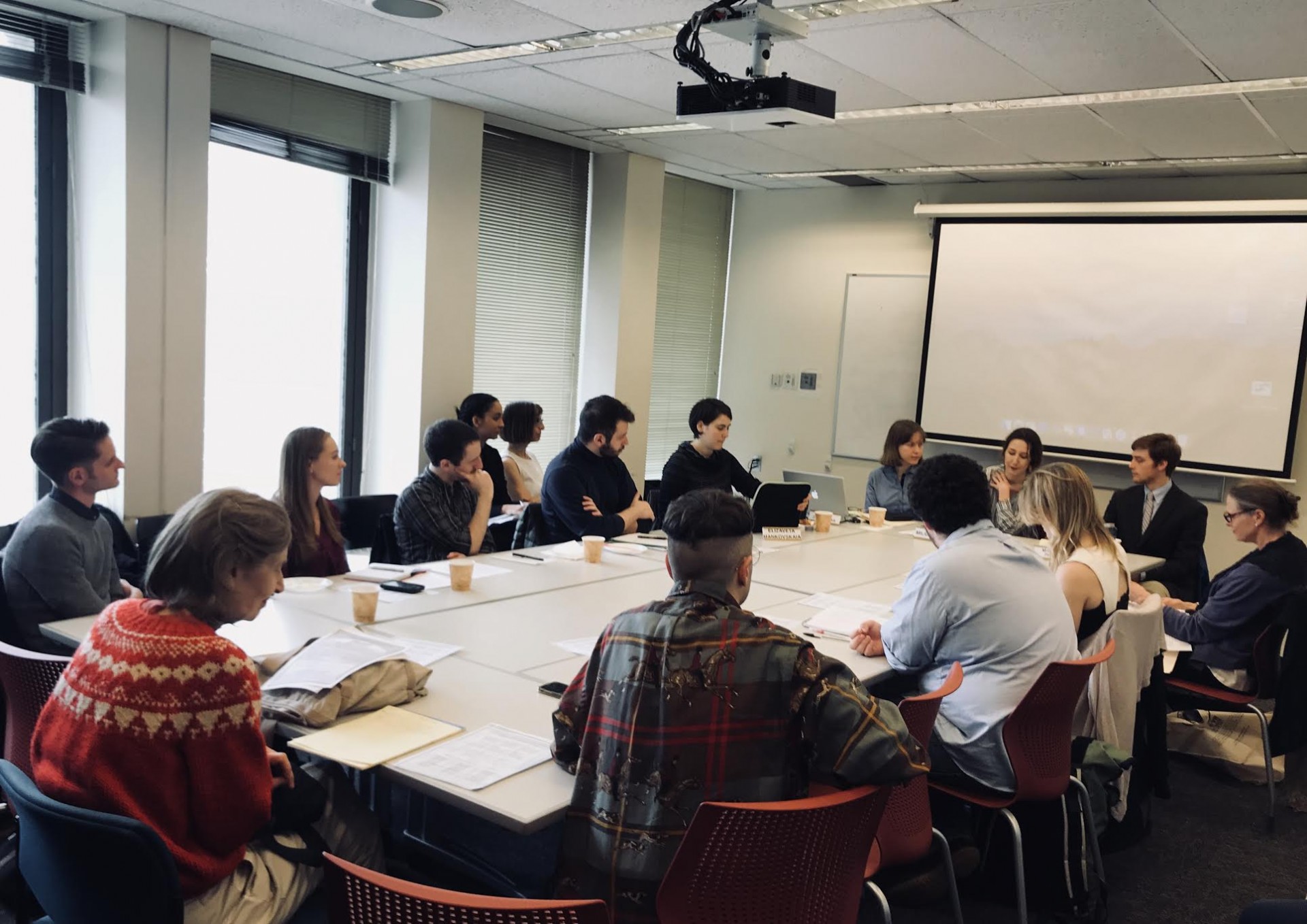 Chair - Elizaveta Mankovskaia (P), discussant - Liza Knapp (CU), panelists - Olga Zolotareva (P), Milica Iličić (CU), Maxwell Parlin (P)
Chair - Holly E. Myers (CU), discussant - Katherine Hill Reischl (P), panelists - Harrison Smith (CU), Elaine Veronica Wilson (CU), Alexander Jacobson (P)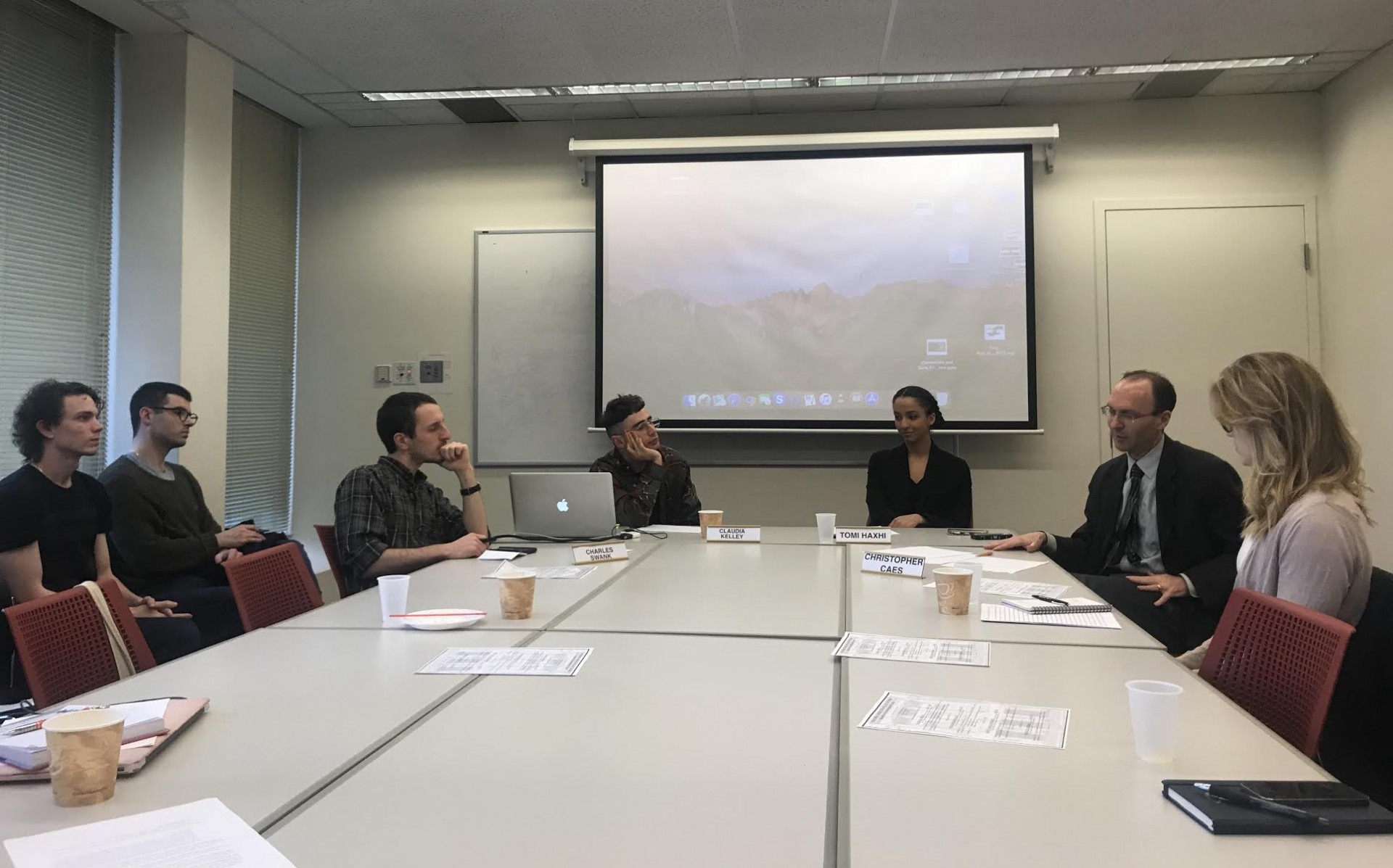 Chair - Mackey Swank (P), discussant - Christopher Caes (CU), panelists - Claudia Kelley (CU), Tomi Haxhi (CU)
Russian Practicum - July 2019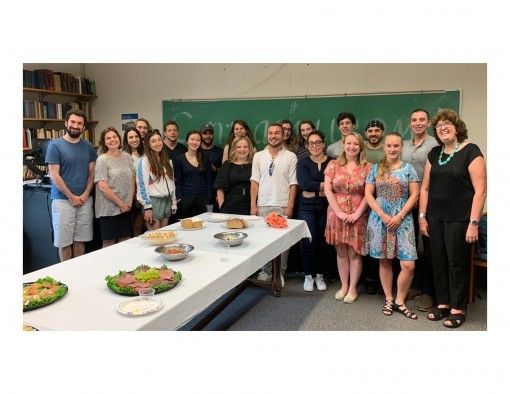 Russian language students at The Nicholas Roerich Museum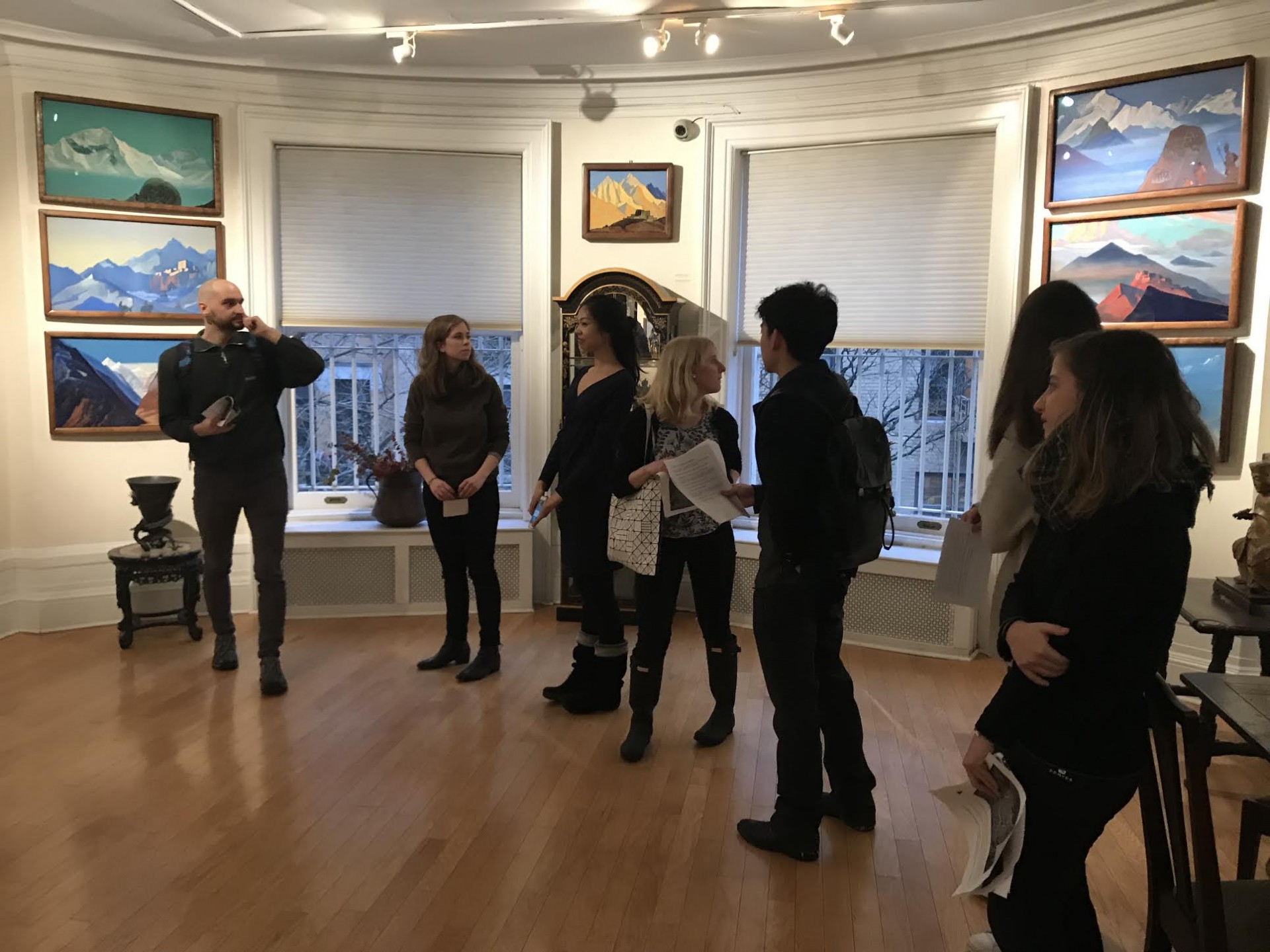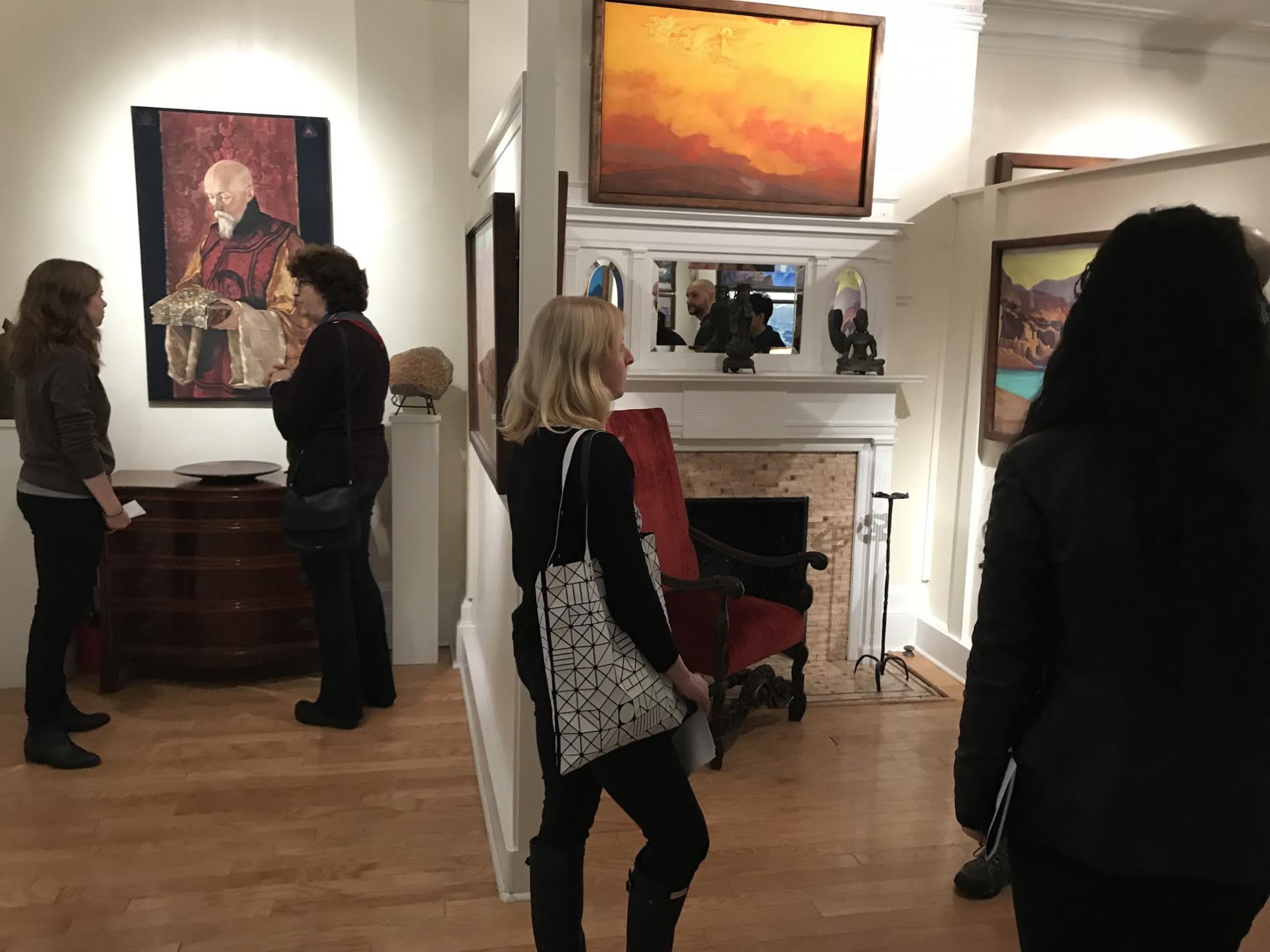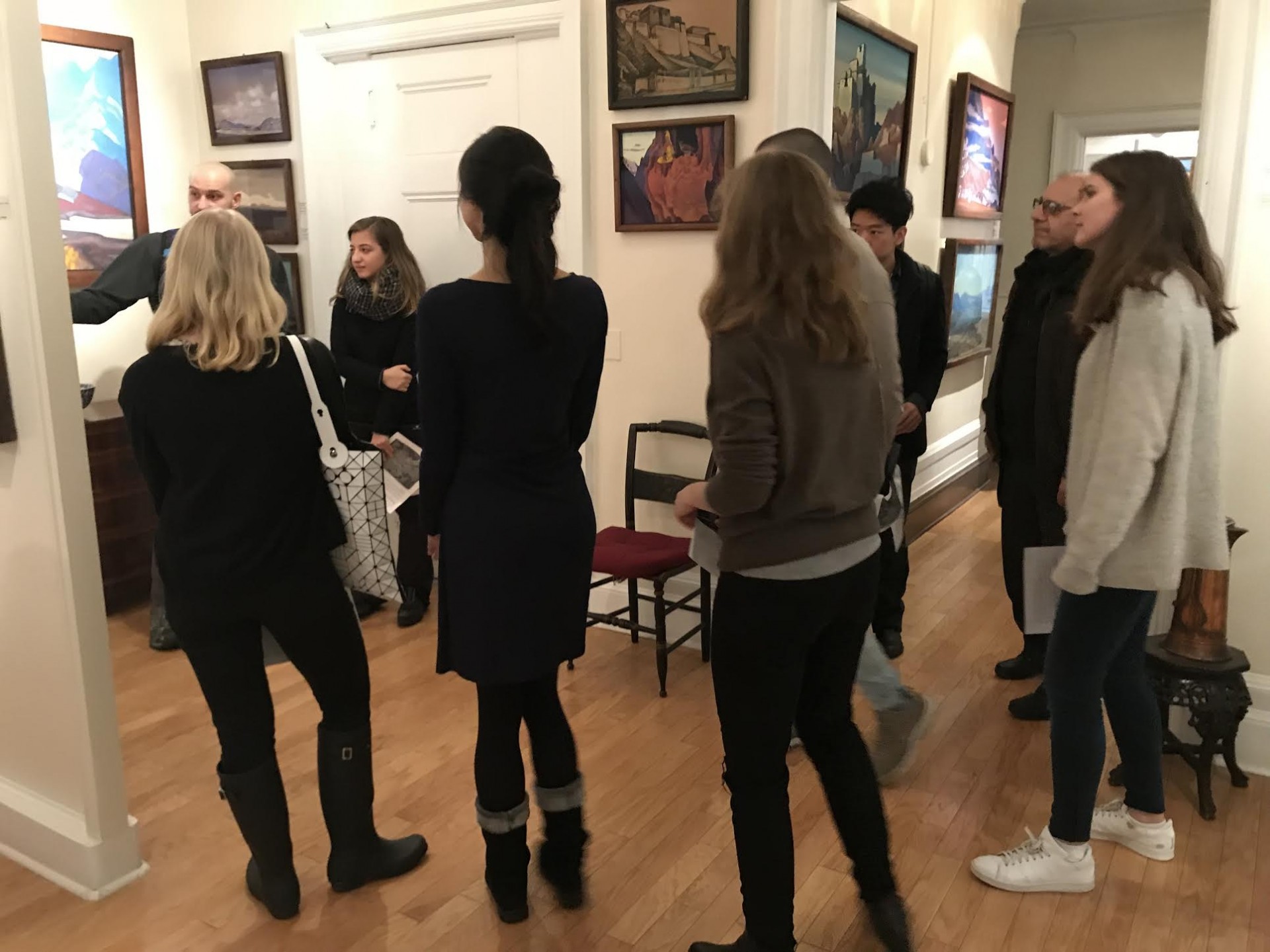 Ukrainian Language Students Discover Ukrainian New York
On Sunday,  March 4, 2018, students of the Ukrainian language program at Columbia University had their traditional Ukrainian Language and Culture Day out. The program included a visit to the Ukrainian Museum and viewing of the current Ukrainian costume exhibition there. This was followed by watching of the new feature documentary "Breaking Point. The War for Democracy in Ukraine," directed by Mark Jonathan Harris (USA) and Oles Sanin (Ukraine) that had just been theatrically released in the USA http://www.breakingpointfilm.com
The crowning item of the program was a dinner at the East Village Ukrainian Restaurant, located in the Ukrainian National Home on Second Ave and 9th Street. To combine a great deal of pleasure with some business, all this was a field trip for the students to write a review of the film and prepare for an in-class discussion on their discovery of Ukrainian NYC.  
(from left) Dzvenyslava Stefanyshyn (Barnard College, CU), Joseph Doran (Yale), Ainsley Katz (CU), Olena Kocur (NYU), Marya Merriam Hryshko (CU) about to discover a small part of Ukrainian New York City.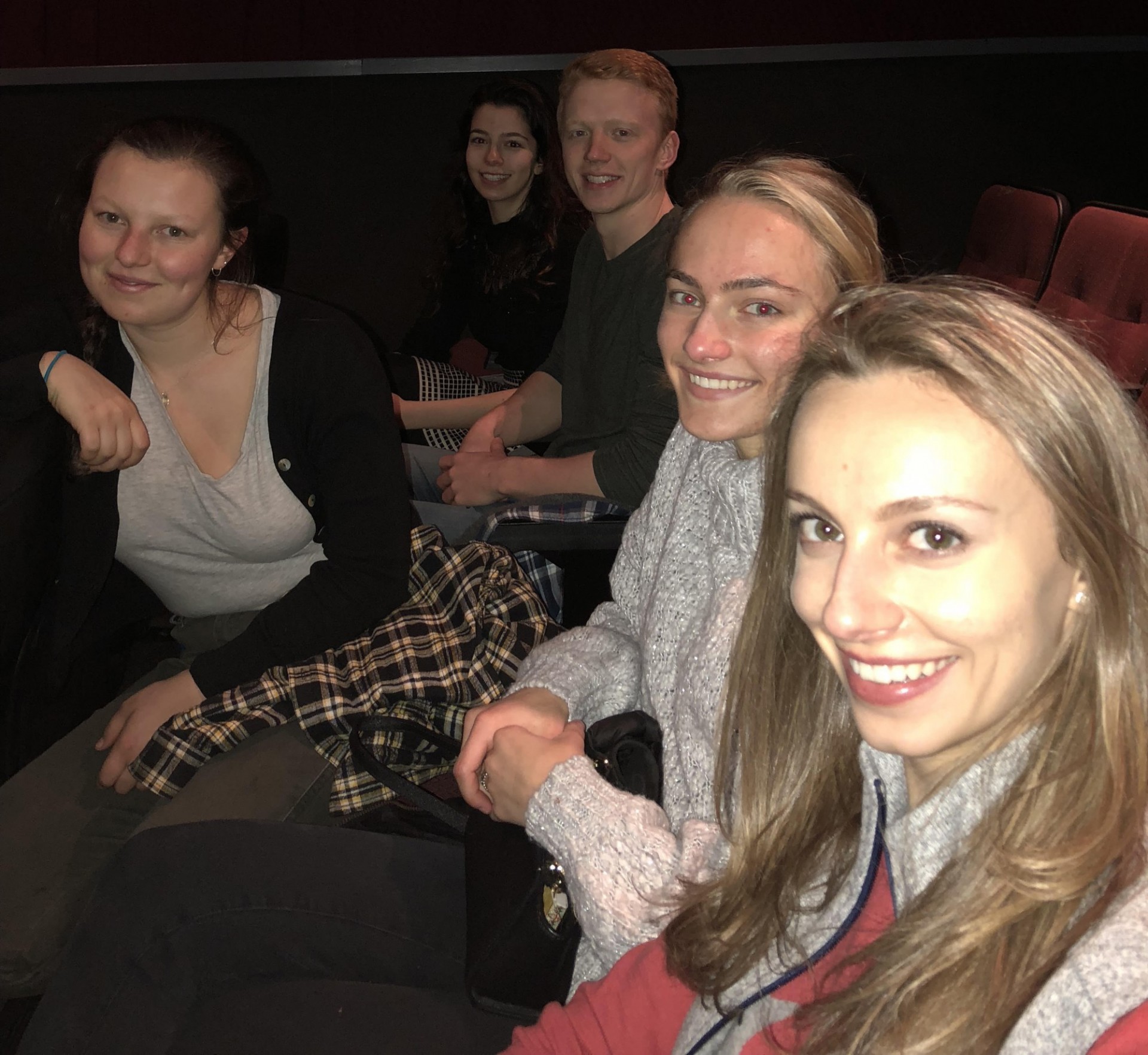 The students are examining the geographical distribution of various types of pysankas (painted Easter eggs) on the territory of Ukraine as represented by a specially prepared map.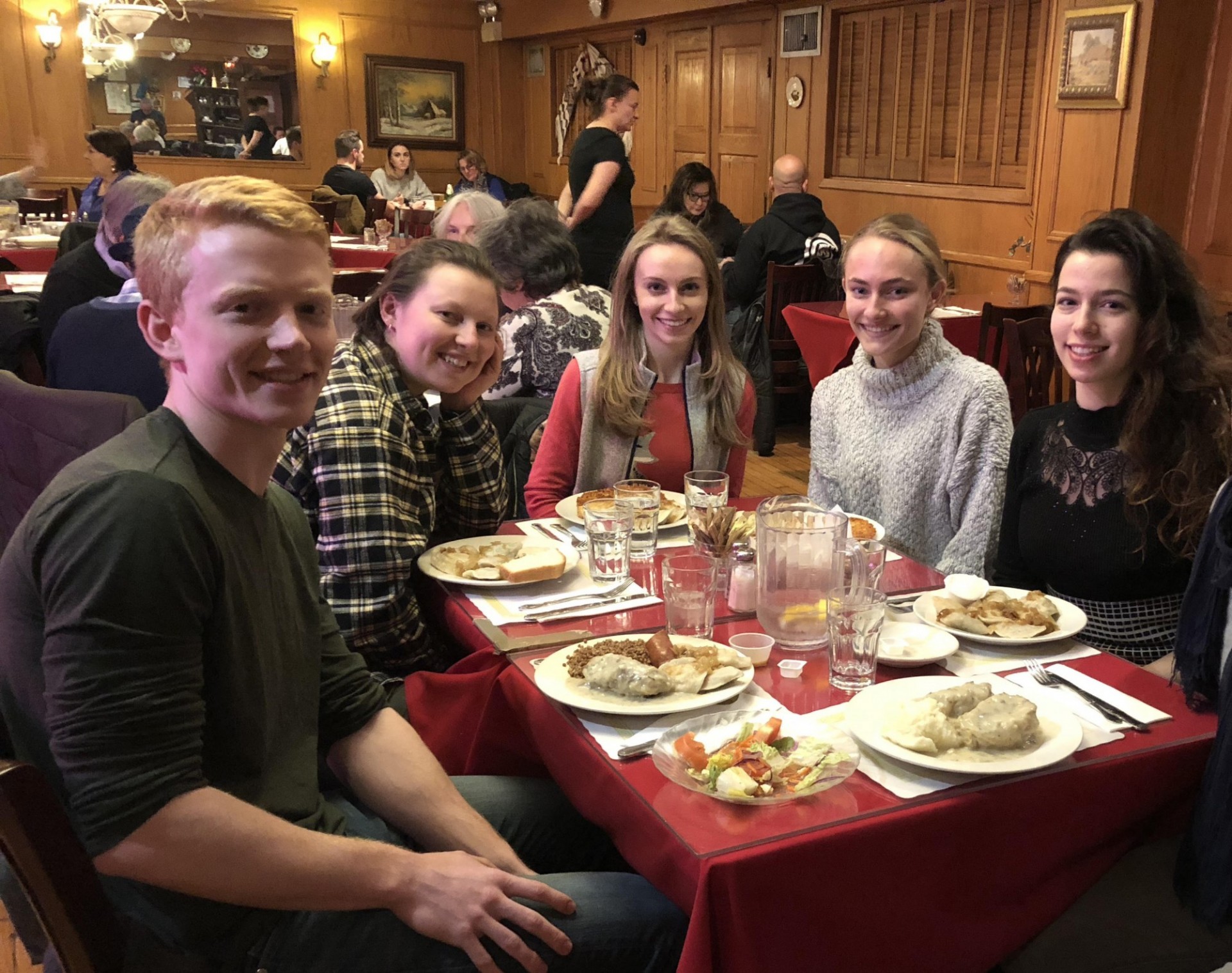 Menu included such classic fare as potato varenyky (potato dumplings) with sour cream, buckwheat, kovbasa (sausage), holubtsi (stuffed cabbage), kartoplianyky (potato pancakes) with sour cream, bigos (cabbage stew), all ordered in flawless Poltava-inflected Ukrainian to no small surprise of the waitress.
Professor Yuri Shevchuk presents on issues of language, identity culture, and filmmaking
During his annual research trip to Ukraine, Yuri Shevchuk lectured at a number of leading universities in Kyiv, Kharkiv, Mykolayiv and other Ukrainian cities. The subjects of his talks included issues of language, identity culture, and filmmaking and the topicality each of them acquires in the context of the Russian military aggression and hybrid war against Ukraine today. The lectures were held at among others: the National Yaroslav Mudryi University of Law, Kharkiv, where he discussed "Language Rights in the West and the Situation in Ukraine," the National Karazin Univeristy, Kharkiv – "Language of media and the War in Ukraine" on one occasion and "Western Theories of National Cinema and the Case of Ukraine," on another, both with faculty and students of the Media Communications Department. At the prestigious Kyiv Mohyla Academy School of Business, Shevchuk gave a talk entitled "Thе Language of War and the War of Languages in Ukraine Today". Shevchuk discussed the same theme in his presentation to the faculty and students of the Tavryda Volodymyr Vernadsky University of Symferopol (in exile) and the Ukrainian Leadership Academy in Mykolayiv. Also in Mykolayiv he lectured at the National Petro Mohyla University on "Ukrainian Identity and Culture in Civic Education". In all Shevchuk gave eleven lectures and public talks during his trip.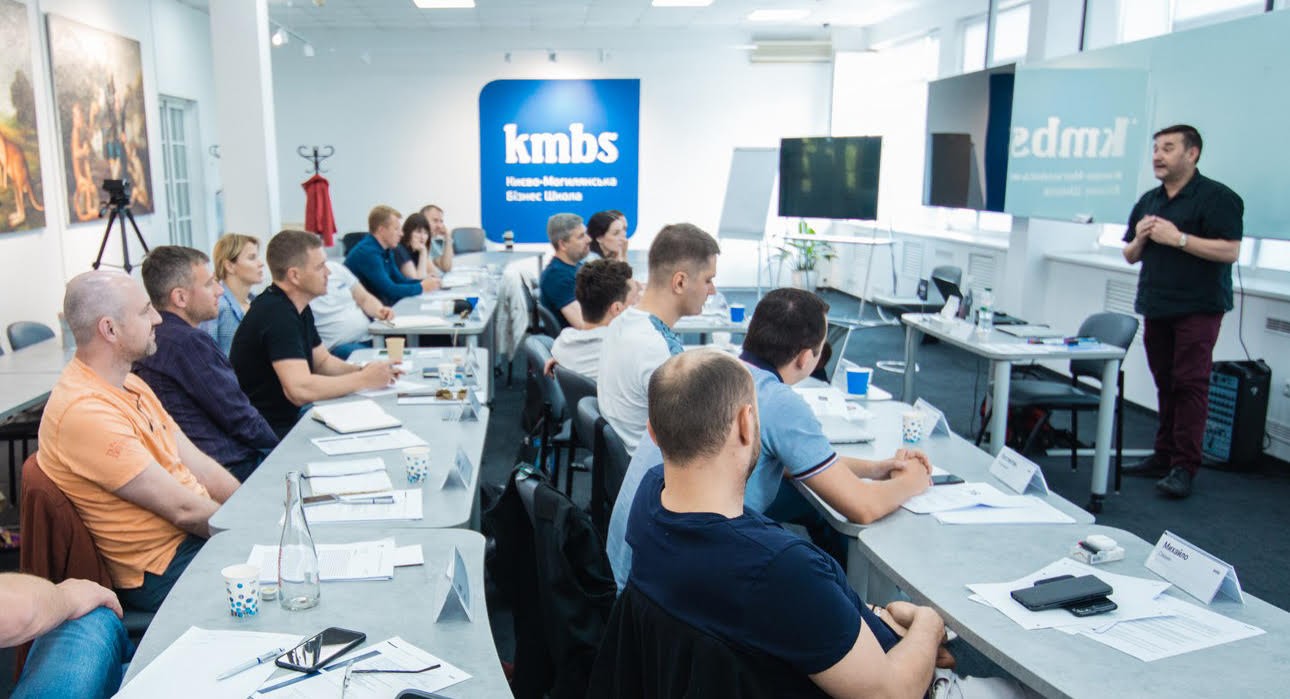 "First Year Russian students explore Brighton Beach"
Graduating Seniors, May 2013